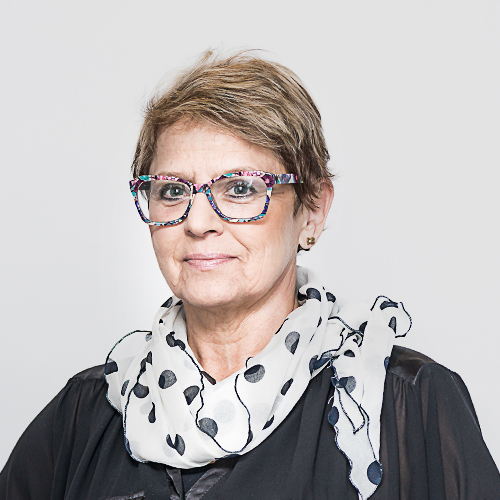 +48 61 663 03 60
malgorzata.polukard@gjw.pl
Bydgoszcz
Legal counsel at the GJW Legal Office. She is responsible for providing ongoing legal services to companies and for supporting investment processes. She also specializes in labour law, public procurement law, local government law and energy law.
She has many years of experience in providing legal services to a range of businesses and entities including public utility companies, such as an electricity distributor and water supply company. She provided legal assistance to many local government units and bodies.
She has a proven track record and extensive litigation and trial practice. She conducted numerous labor law disputes. She participated in many mediations and conciliation proceedings. She represented clients before WSA (the Regional Administrative Court) and NSA  (The Supreme Administrative Court) and before the Court of Competition and Consumer Protection (Sąd Ochrony Konkurencji i Konsumentów). She handled disputes with ZUS  (The National Social Insurance Institution) and other insurers in compensation and damages proceedings. She also acted, representing the awarding entities of tender procedure, in appeal proceedings before the National Chamber of Appeal.
She worked in government administration for many years .She conducted trainings for local government units of the Kuyavian-Pomeranian Province in the field of the principles of legislative technique. Currently involved in providing legal services regarding the investments carried out by General Directorate for National Roads and Motorways (GDDKiA).
A graduate of the Faculty of Law and Administration of the Nicolaus Copernicus University in Toruń. Entered on the list of legal counsels of the Regional Chamber of Legal Counsels in Toruń.
Practice