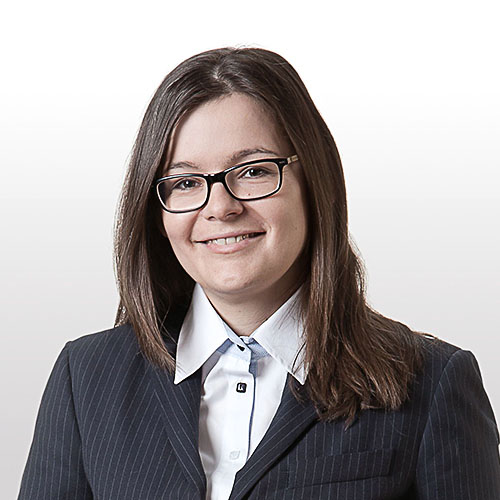 Attorney-at-law at the GJW Legal Office. She specializes in intellectual property law, personal data protection law and developing transaction documentation. She has extensive experience in preparing legal analyses as well as developing and negotiating contract drafts. For many years she has been involved in providing multi-faceted legal assistance for companies in the power industry.
She provided legal assistance in many complex business projects, including in the process of disposal of assets of EDF Investment SAS in Poland, in the project of concluding an investment agreement related to the acquisition by investors of a majority stake in Polimex-Mostostal S.A. or in the course of the project to create a Shared Service Center in the ENEA Capital Group. She also dealt with competition protection law: she was, among other cases, a leading lawyer in the course of proceeding related to obtaining the consent of UOKiK (the Office of Competition and Consumer Protection) for concentration related to the creation by Enea S.A. and Energa S.A. joint venture under the name of Elektrownia Ostrołęka (Ostrołęka Power Plant).
She has many years of professional experience. Prior to joining the GJW  Legal Office, for four years she served as the judge's assistant at the District Court Poznań Stare Miasto in Poznań.
A graduate of the Faculty of Law and Administration of the Nicolaus Copernicus University in Toruń. Entered on the list of legal counsels of the Regional Legal Chambers in Poznań.