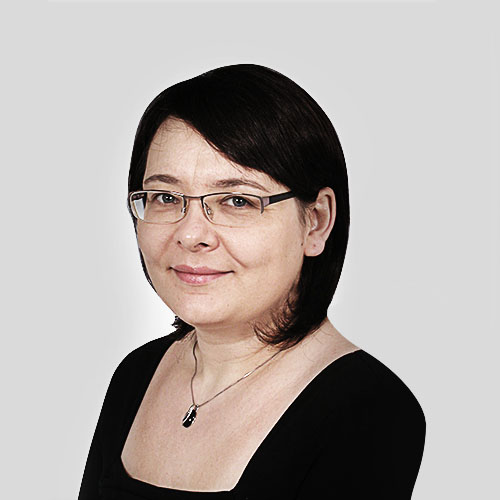 Attorney-at-law at the GJW Legal Office. She specializes in labour law, commercial law as well as corporate and transaction advisory. She is involved in the provision of legal assistance, including assistance for companies from the energy and construction industries.
She provides legal assistance to public administration entities, as part of which prepares legal opinions regarding internal legislation drafts , advises on public procurement law, issues related to public finances and the protection of personal data.
She participated in the work of teams conducting due diligence processes and carrying out projects regarding mergers of capital companies . She has a proven track record and extensive experience in providing legal services to governing bodies of commercial law companies, drawing up, reviewing and negotiating commercial contracts, court and out-of-court debt recovery and consultancy in the field of debt trading.
She has extensive experience in conducting civil lawsuits, in particular regarding the protection of personal rights, compensation and damages claims, including medical damages.
A graduate of the Faculty of Law and Administration of the Nicolaus Copernicus University in Toruń, as well as the post-graduate studies in the field of Administrative and Local Government Law at the Faculty of Law and Administration of the University of Szczecin. Entered on  the list of attorney-at-law of the Bydgoszcz Bar Association of Attorneys-at-Law.