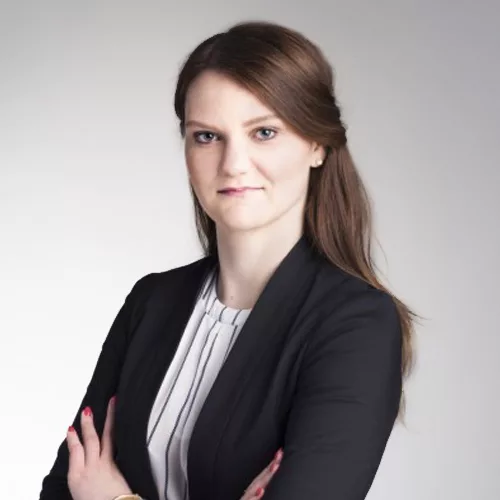 Advocate at GJW Law Firm. Her interests include civil law (with particular emphasis on law of obligations and commercial company law) and labour law, as well as criminal law and procedure.
She has gained professional experience since 2013, working at leading law firms in Poznań and Warsaw. She mainly dealt with the day-to-day service of business entities (including non-governmental entities), in particular assertion of claims at the pre-litigation, litigation and enforcement stages.
She has litigation experience. She actively appears before common courts of all instances, as well as public administration bodies.
She is the author of publications in 'As Biznesu'; involved in the publication activities of GJW Law Firm, publishes articles related to the subject of labour law.
She is a graduate of the Faculty of Law at Adam Mickiewicz University in Poznań. An advocate, entered in the register of advocates maintained by the District Bar Association in Poznań.